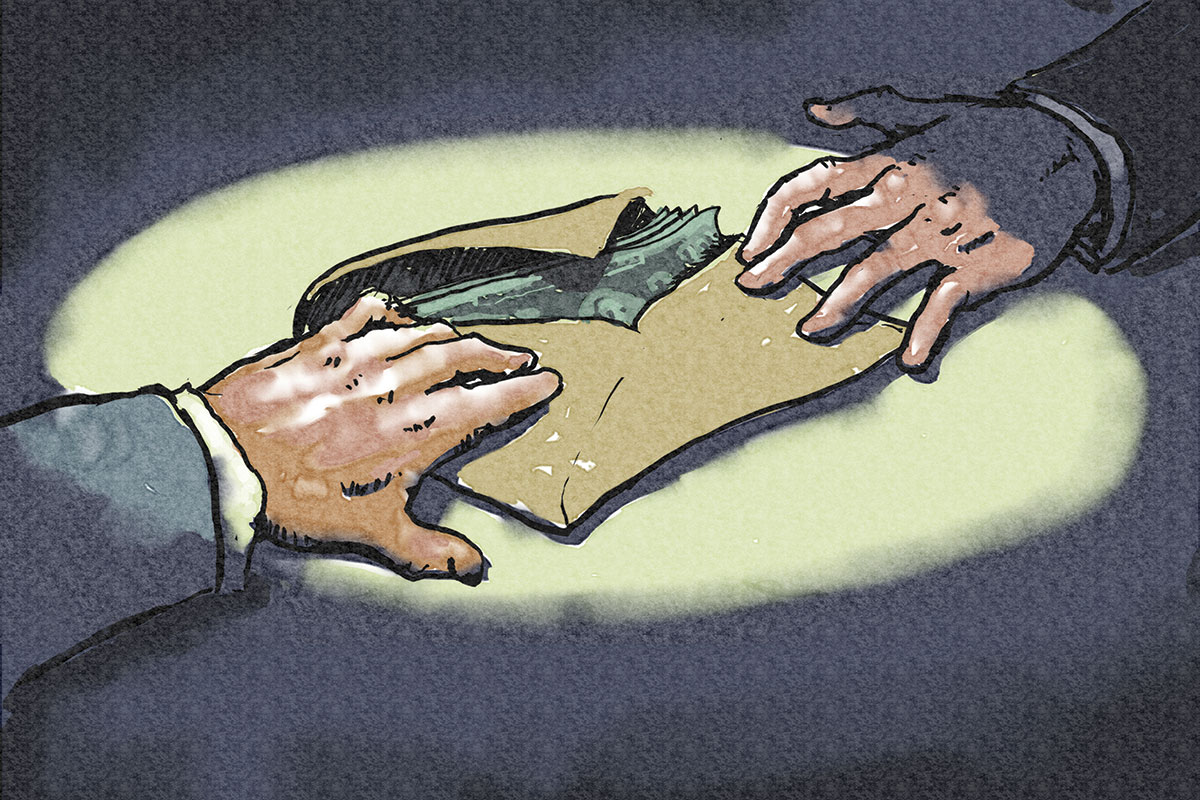 There was some excitement in the New Zealand cannabis community this week after the news that the Government would remove restrictions on doctors who wanted to prescribe cannabidiol (CBD) in the form of an oil. It was the first admission from the Government, ever, that cannabis actually had medicinal value, and for this reason it was significant.
Those of us who are not enamoured of politicians are naturally eager to point out that, after twenty years of sick Kiwis being completely ignored when it came to the cannabis question, progress is only now being made in the foreshadow of a general election.
Neither are we surprised to see hordes of Green Party hacks swarm the battlefields of social media to play down the magnitude of this change. The consensus tactic appears to be describing the changes as "not medicinal cannabis", despite the fact that CBD is the component of cannabis that has shown by far the greatest medicinal promise.
After all, it's important for the Green Party – now that the will of Kiwis for some cannabis law reform is undeniably clear – to craft a narrative of having been at the forefront of cannabis law reform all along.
Politicians being what they are, the Greens will deny at all costs the truth: that they sucked up cannabis law reform votes from 1999 and gave back nothing but contempt, until a few months before Peter Dunne (of all people) changed the law himself, without Green Party input.
All of this shitfighting distracts, and is intended to distract, from the fact that if the Greens do get into Government and change the cannabis laws to something intelligent and reasonable, they will, at the same time, make some other aspect of legislation stupid and unreasonable – and this is the necessary flipside of the deal.
The Government giveth; the Government taketh away. This is the nature of politics. The Government never simply gives freedoms back to the people it manages.
We are losing rights now, and will continue to lose them into the future, because the Government and all parties running for Government are in agreement about taking away our rights to use tobacco.
Many people have been able to predict that we will get legal cannabis at the same time as we lose legal tobacco. The rhetoric from the Government is for a "Smokefree New Zealand" by 2025, and we know that they will pursue this futile goal (previously described by this column as a sadistic idea dreamed up by morons) with the same mindless zealotry that they did the goal of making New Zealand cannabis-free.
And it will be equally as futile. Tobacco may be less fun to smoke than cannabis, but people still do it – not because they are "addicted", as our moronic mental health establishment would have it, but because tobacco has a strong medicinal effect to people suffering from a wide range of mental problems, in particular psychosis and/or excess anxiety brought about from complications of trauma.
Statists and control freaks everywhere are mewling: "But we used to think tobacco was medicinal, but now science has advanced and now we know better."
But this was exactly what they said when they made cannabis illegal.
Cannabis has been widely used by humans for centuries, and the propaganda against it early this century was all based on a two-pronged attack: first, deny any and all benefits of the substance, no matter how obvious; and second, attribute any and all detriments to the substance, no matter how peripherally related.
And so, in much the same way that we just had nearly a century of hearing that cannabis causes psychosis and schizophrenia and brain tumours and amotivational syndrome and blah blah blah, and how all of the positive effects that people had noticed from cannabis use were really just delusions brought about by the psychotogenic effects of the plant, now we're going to hear all the same rubbish about tobacco.
Mental health patients will continue to tell politicians and doctors that tobacco use significantly alleviates their suffering, as it has done for mentally ill people for centuries, and they will increasingly be ignored as the devotion to the righteousness of the crusade against tobacco overrides all logic and reason.
We're sure we banned the right thing this time!
Of course, at some point in the future we'll get legal tobacco back, because the suppressed mental health benefits of its use will at some point be rediscovered, and then another campaign of spending decades trying to talk basic commonsense to goat-stubborn morons and brainwashed doctors will begin.
And when that process ends, we will lose legal alcohol, probably on the grounds that it causes too much violence and brain damage. At this point, the massive social and emotional benefits of alcohol will be suppressed and forgotten.