Diabolical bullshit merchant Edward Bernays was the nephew of well known repressed psychoanalyst Sigmund Freud.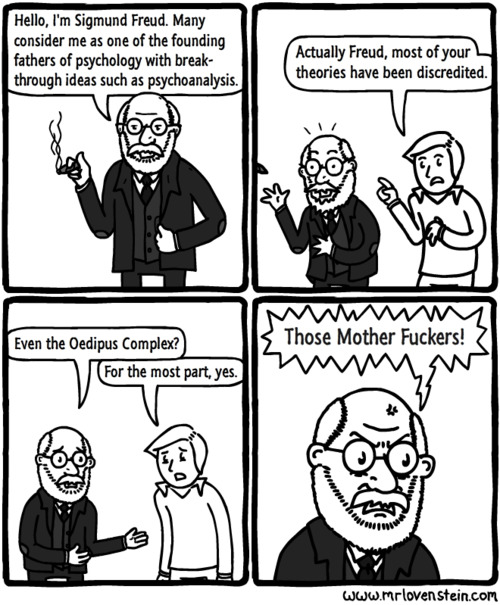 After a well played career as a government administrator, Bernays realised from his uncle's work that, with an understanding of manipulation and people's innermost desires, companies could design their advertisements and marketing campaigns to tell people exactly what it was that they wanted, and then make them feel like tragic losers who would miss out if they didn't go out and buy it immediately.
https://www.youtube.com/watch?v=74ofI3Zz8hM
He was the first to coin the term "public relations," when referring to propaganda, and also introduced corporations to the concept of focus groups.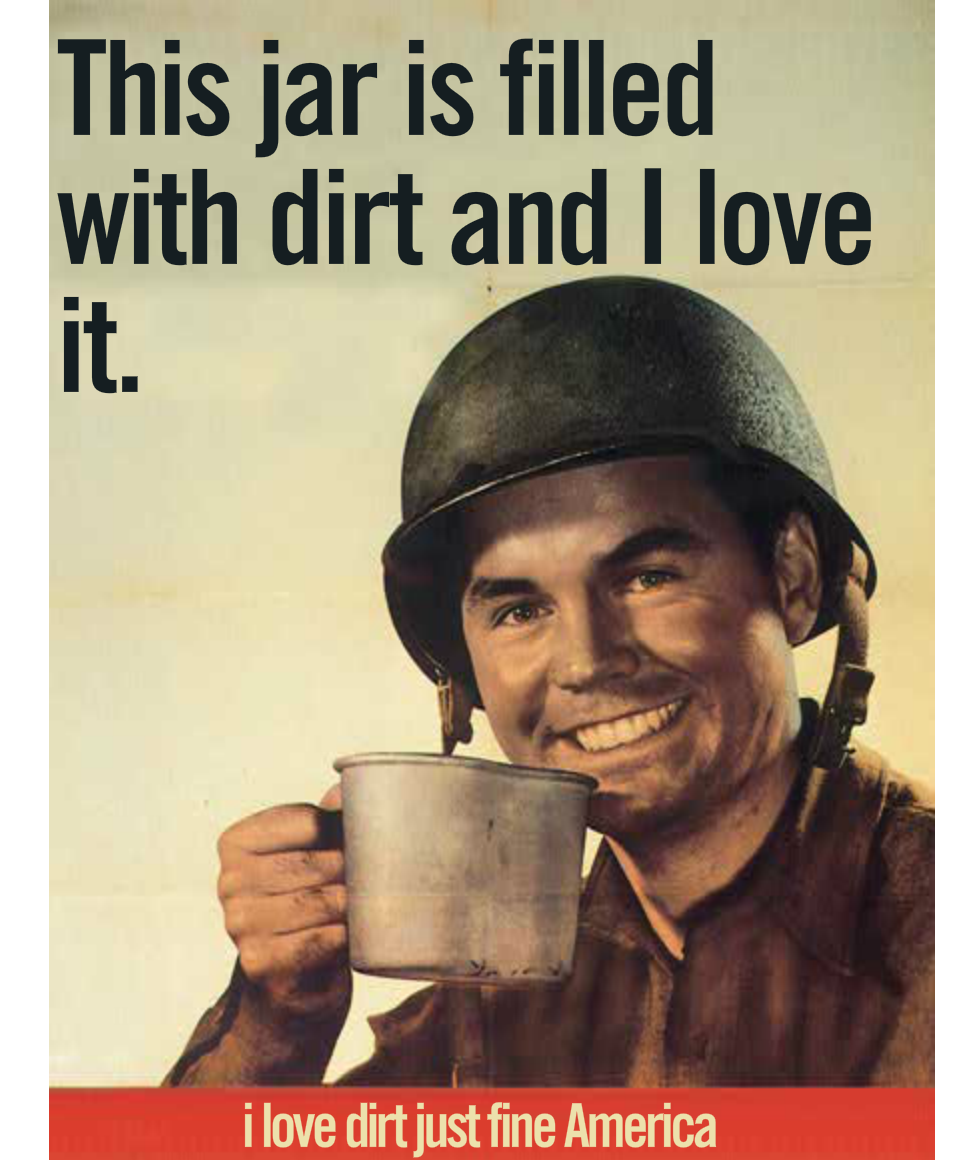 Edward said that he believed those in power had an obligation to control the general public in order to prevent them from reverting to what he regarded as a dangerous "herd instinct" that would see society descend into primal chaos.  But… (cough), Edward said a lot of things…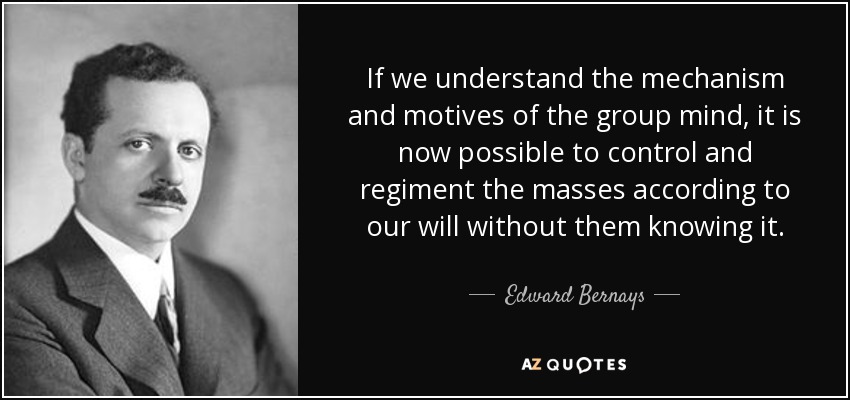 However, Bernays depended on this "herd mentality" to dupe the population into believing capitalist consumerism was a grand idea and that communism was a clear and present danger to America which required the installation of U.S. friendly government regimes in countries that had desirable populations and resources to exploit and pillage.  Let me introduce you to the United Fruit Company.
http://www.cabinetmagazine.org/issues/23/tye.php
When you spend a lifetime betraying your fellow man and generally behaving like a smug asshole you might end up looking like Edward (the father of lies) Bernays. It's not a pretty picture.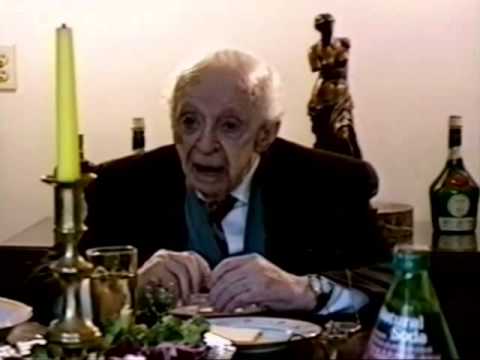 The Century of the Self is a documentary worth watching if you want to fully appreciate the depth of this wreched man's unbridled depravity.